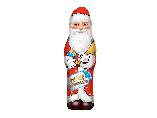 Christmas season!
Milk chocolate! Our company is preparing a whole new addition to our existing product range. Click for more!
Milk chocolate! These days our company has ordered and setting up new machines for producing our new milk chocolate products. From Christmas season 2014 we are awaiting orders from our existing and new customers for our renewed product range including milk chocolate now.
For inquiries please see our given e-mail address and phone numbers.