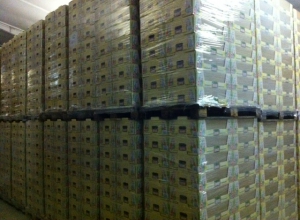 Producing of chocolate figures
Tarcha World Ltd. is dealing with producing and trading confectionery products since 2007. Our company is budapest-based but we have an 1500 m2 producing factory and an 1500 m2 warehouse in Gyöngyös, which is 80 km far from Budapest.
We have a leader position in the market in producing and trading with figures from chocolate compound. Our aim is to form the symbols of Santa Claus and Easter, to help in the gifting habits in this way.
We are exporting Nicole Choco products to the following countries: Romania, Greece, Slovakia, Czeh Republic, Poland, Portugal, Slovenia and Spain. We would like to expand to Bulgaria, Netherlands, Serbia and Croatia.
Our company is dealing with trading of raw materials for chocolate compound by means of far east and europian relations. These materials are the following: cocoa powder with low fat content, hydrogenated vegetable fat, sweet whey powder and sugar.
We try to suffice our current and prospective buyers with specialized knowledge and application, to give purchaser satisfaction.